Clear Lake Movers Reviews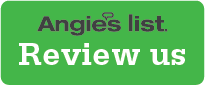 What Our Clients Say
Check out our amazing reviews on Google, Angie's List, Customer Lobby, & More!



They were great! We had Pedro, Tomas, and Francisco and they had us moved out of our old apartment (first floor) and into our new one (second floor) in only 3.5 hours. They were polite and professional. Would definitely use this company again!



Jasmine J.Houston Area
Mr. Reyes and his staff were very professional, courteous and provided me with excellent customer service. Moving can be very stressful, but these guys really worked their tails off. Mr. Reyes was available each time I called or if I left a message, he promptly returned my call.. I am very pleased with the service I received and will definitely recommend Clear Lake Movers, Inc.



Y SmithLeague City Area
Ownership is very responsive and respectful of their customers. Have used this company for my last three moves and they never fail to deliver on great service and fair pricing. Highly recommend using Clear Lake Movers.



Jonathan D.Houston Area
I have used CLM twice now, The crew is so professional, you can tell they take a lot of pride in the work they do. The management and owner of the company are very nice.. I had two great experiences with this company and recommend them to anyone! Thank you to the team for making a very stressful part of life, much easier !!



KJ LanaClear Lake Area
I am AMAZED! These guys worked hard and fast! I was worried that they might take a little while and I get charged more but i was wrong. They were in and out and moved my 1 bedroom apartment in 2 hours. They are hard workers and I could not recommend them enough. You can get a discount if you use cash (10%). HIGHLY RECOMMEND



Allie M.League City Area
Fantastic experience. Had a 3 man crew (plus chief) move a one bedroom apartment into a home. Was done in an hour and a half with zero damage to belongings or home. They arrived promptly as scheduled, worked hard and briskly, yet took utmost care as they moved belongings. They may not be the lowest bidder, but you absolutely get what you pay for.



Jesse B. Clear Lake Area
The movers were VERY professional and courteous. They did not waste any time and moved fast while being very delicate with everything and nothing was broken or scratched unlike some other movers I've used before. I will use their service again and recommend them to everyone needing to move on a low budget.



F. TaricClear Lake Area
Courteous, professional, hard-working. Owner always reachable by phone & movers were bi-lingual. Heavy Houston rain didn't even stop them!



C. RiversHouston Area

Write A Google Review
Clear Lake Movers
Average rating:
28 reviews
Jul 6, 2022
Excellent movers
We had Jose, Antonio and their team assist today with our move. I'm not one who usually does reviews, but I wanted to in this case. These guys were fantastic. They worked so hard, were very efficient, friendly guys, and took good care of our belongings. Like many others, I do not like moving, but these guys made it a pretty painless process. I can't thank all of the folks at Clear Lake Movers enough. Not only the guys who helped with the physical move, but also a big thanks to Jessica and David who were very professional and pleasant throughout the pre and post move process. I highly recommend these folks.
Jan 5, 2022
Awesome Move
If I could give this 6 stars I would! Lived in my previous house 26 years, so lots of furniture and stuff! Moved across the street so no mileage fees. Dino, Manuel and Salvador showed up on time! Very pleasant and knew what they were doing! Went from a one-story house to a two story. All my furniture made it upstairs with no problems! We used their services 2 years ago for my mom and they are just as good if not better now! Thank you guys for lessening my stress level! Highly, highly recommend them!
Aug 3, 2021
Awesome!!
I don't know why anyone would use any other Moving Company. Jose and crew were on time, packed everything carefully and moved it to my new home. They even set up some of my belongings like they were. Pretty cool to be surrounded by boxes and have some of my decor on the fireplace mantel and on my shelves. Makes me feel at home. Thank you all!
Aug 3, 2021
Clear Lake Movers
On time, efficient, considerate of our personal property, pleasant, took no breaks. Will definitely use them again and will tell our friends
Aug 3, 2021
Very Professional
This was my first time hiring Clearlake Movers and I am impressed. They were professional, polite, and they were careful with your stuff. They moved me from a third story apartment to another third story apartment. They had my move done in 4 hrs. The price was very reasonable also. They crew I had were the best. Thank you Clearlake Movers for making the move easy! I will definitely use Clearlake Movers in the future!
Aug 3, 2021
Highly Recommend!
This was the first time I have ever hired movers to move me. I was highly stressed out because I had to be out of my original apartment on July 1st, but could not move into my new apartment until July 1st. Timing was everything! Seriously, CLM was the BEST part of my move! Mike and his team packed my apartment in Webster, drove to Pearland & unloaded in approximately an hour and a half! They were a well oiled machine. So, so fast. And not one item damaged, neither apartment damaged. I will always use them if I move, even if they are out of the mileage range and cost a bit more, they are worth it!!!
I can't thank you enough CLM!!!
Oct 2, 2019
great job, guys!
The crew arrived a little early and got straight to work. Very efficient, careful, speedy without rushing. Done in half the time expected!

Very pleasant guys, and so polite. We shook hands multiple times over the course of the morning.

We moved from one storage facility to another, and they were very conscientious about how things got stacked.

great job, guys!
Oct 2, 2019
Great Long Day
I moved my office once or twice and a few other small moves of large items with CLM but yesterday Clear Lake Movers moved everything in my entire house. Thomas, Francisco & David arrived a few minutes early ready to go. We spent a few minutes on the game plan and they took care of the rest. We fit almost the entire house in the truck; we went back for a small load since the move was less than three miles. Everything made it to the new house, nothing broke and nothing was scratched. These guys went after the task methodically, safely and without haste. On the way to the new place they let me know they were going to grab something to eat; they may have taken 15 minutes for lunch and they were already unloading at the destination. Great job guys, much appreciated. Also, the price was fair and everything was written down so I had no issues with CLM's charges or with payment.
Oct 2, 2019
Great service
This is the third time I've used clear lake movers and I've never been more satisfied, they're fast, professional and efficient. Made moving so easy on this family of five, we've never had any problems. Thanks guys
Sep 15, 2018
Stress free move
I recently used CL Movers, and they did a great job. From the first call to schedule and reschedule to the last follow up call to make sure we were satisfied was exactly what I needed to relieve the stress. They were very professional and prompt. I highly recommed them for your next move.